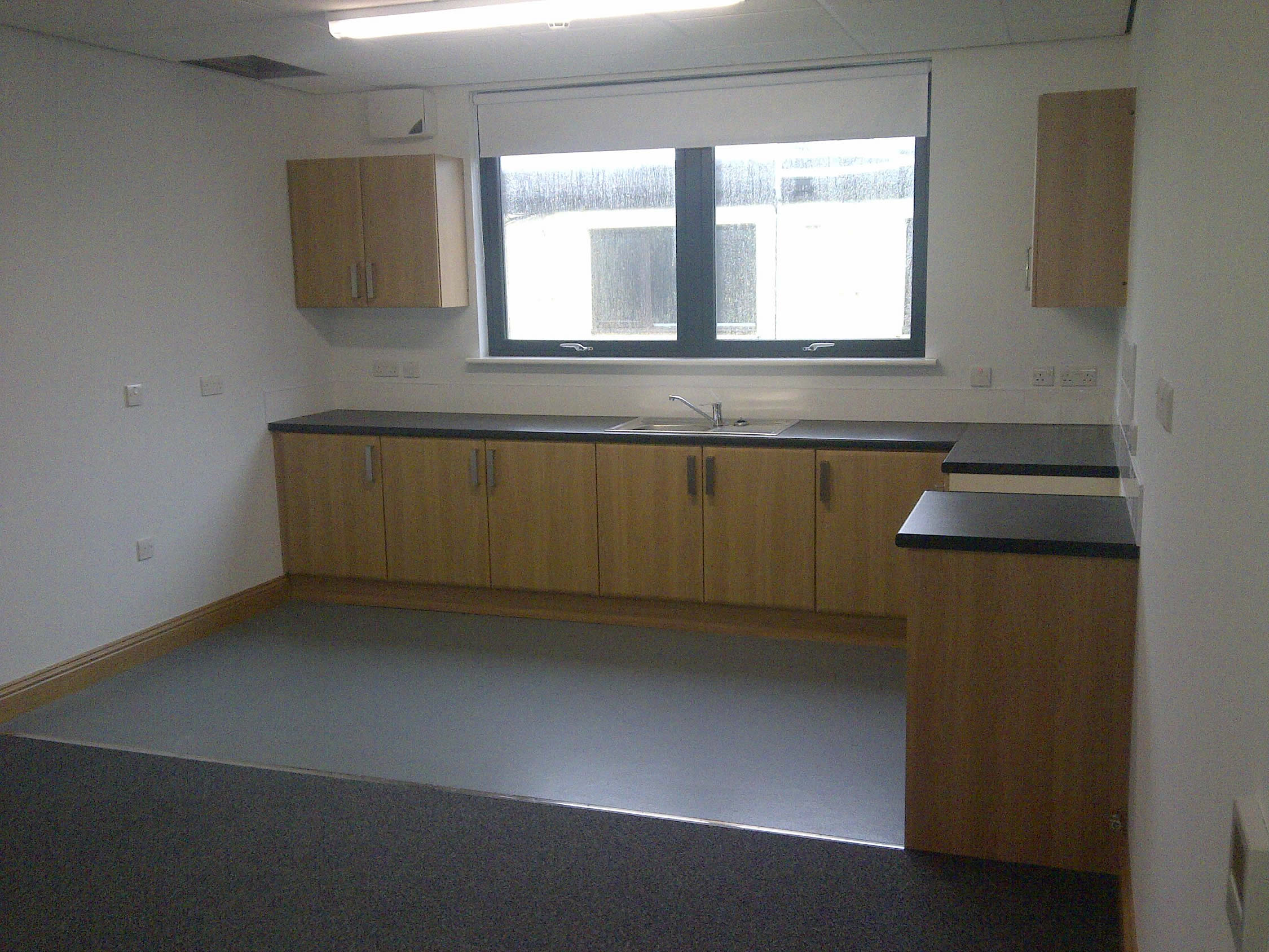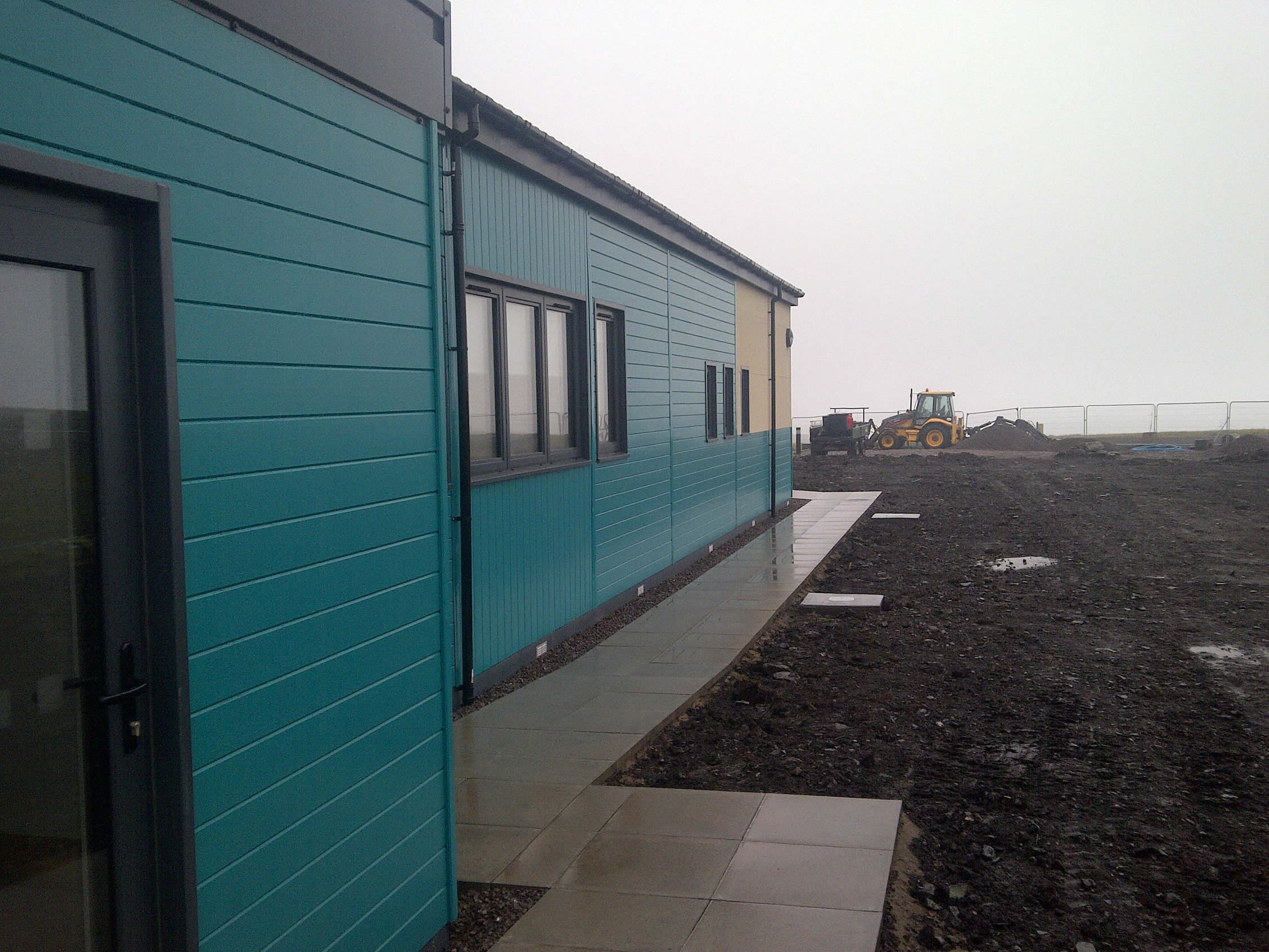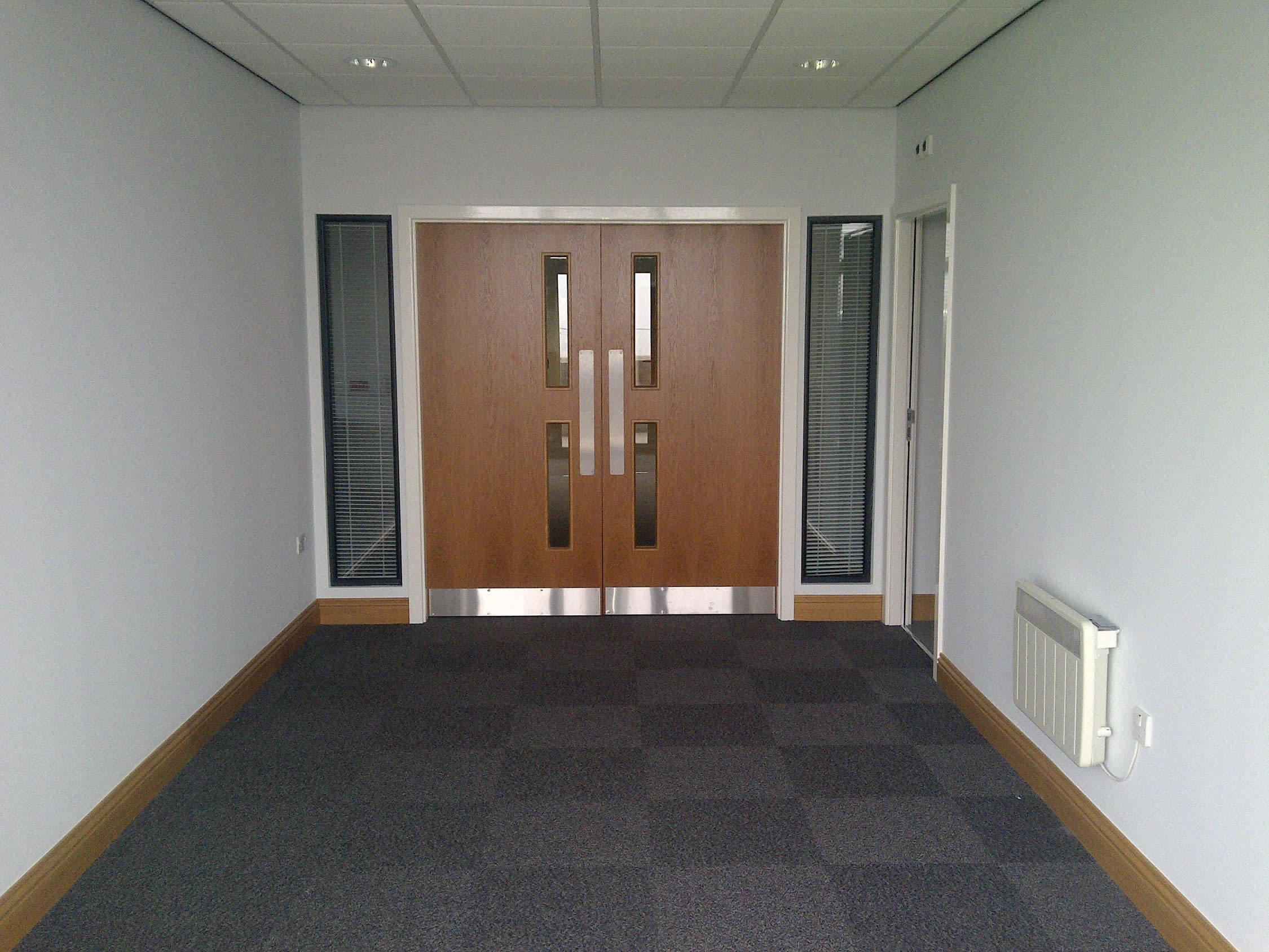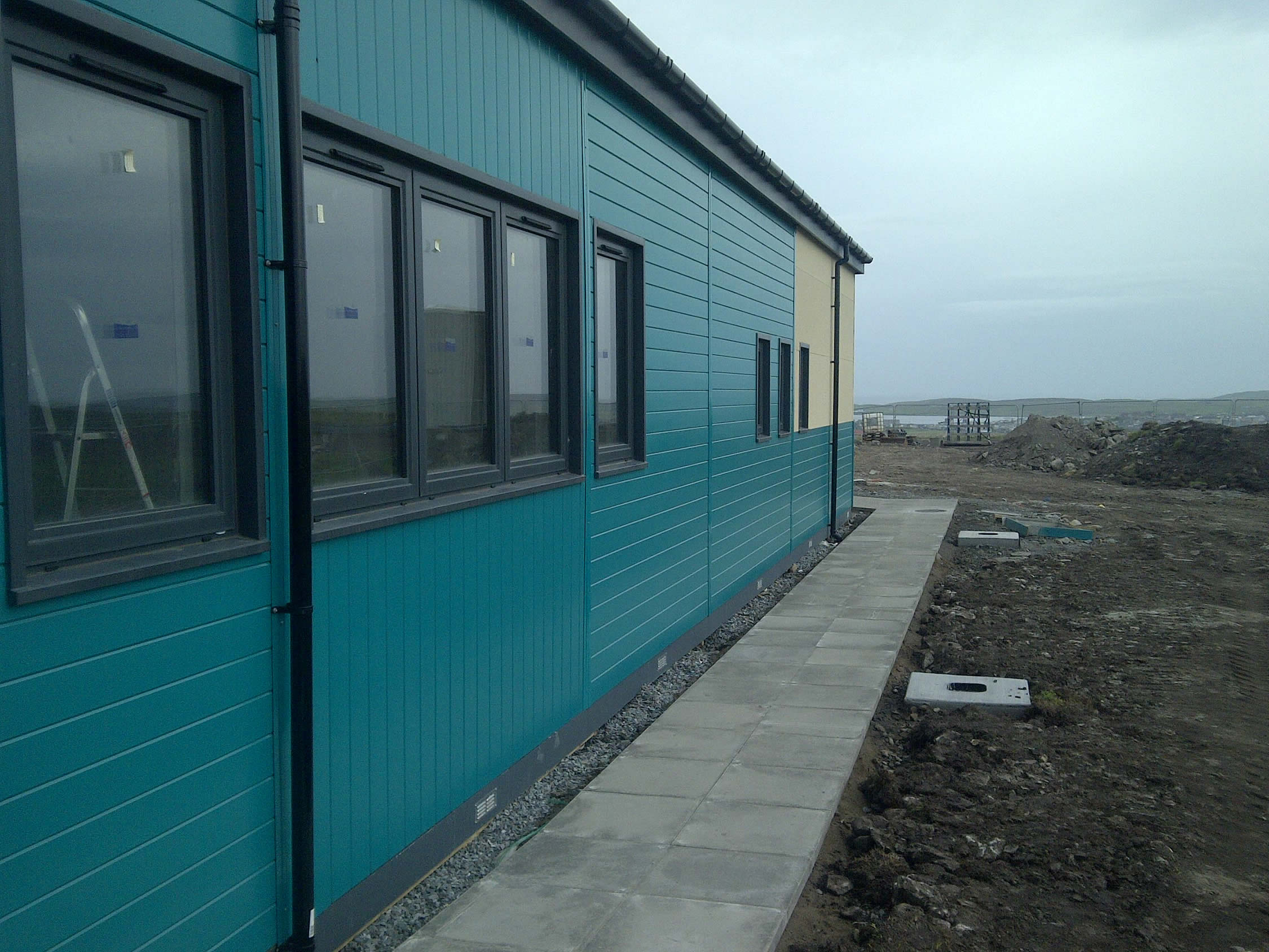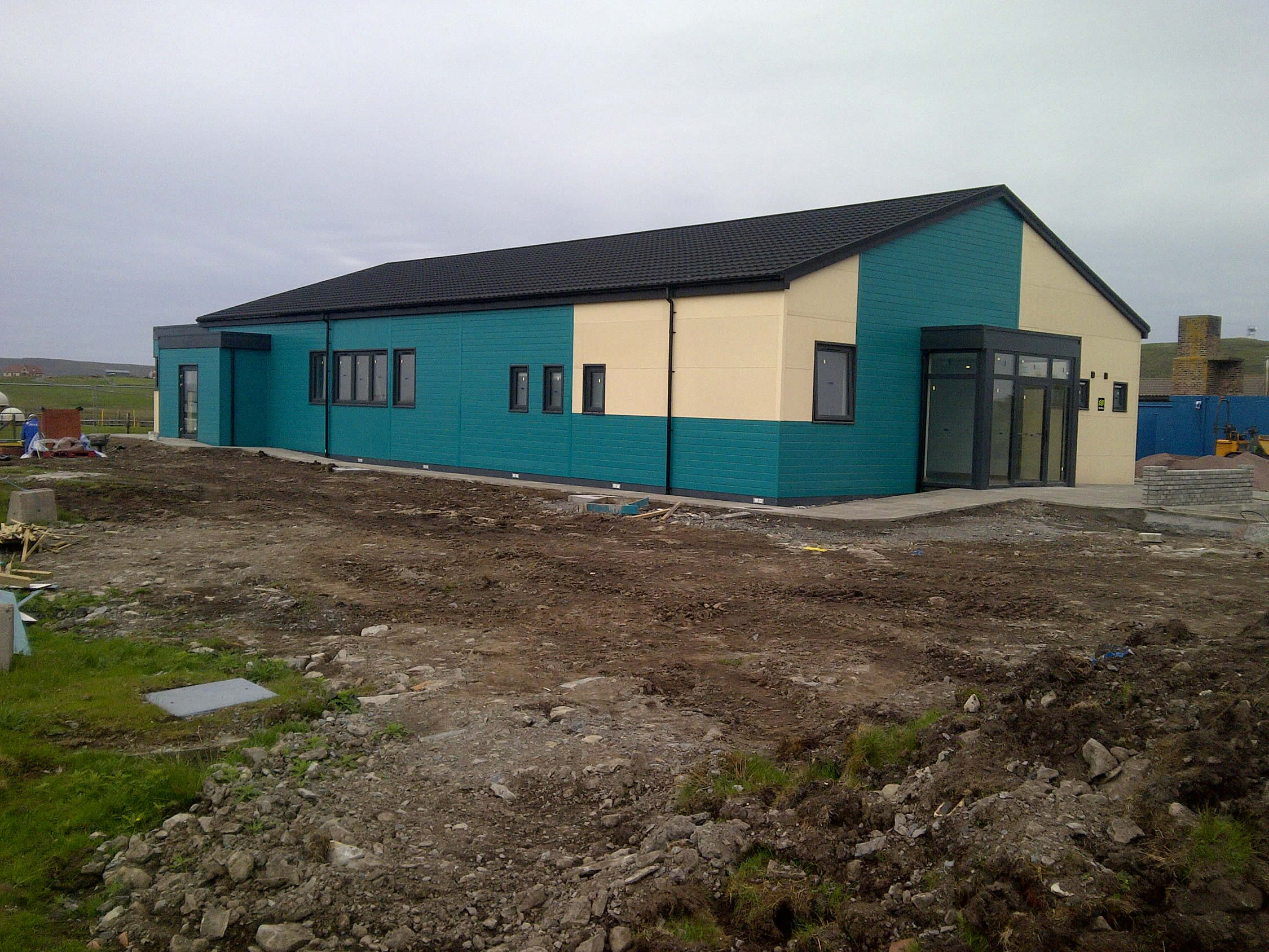 Lerwick Observatory Building, Shetland Islands
Client: Met Office, Exeter, Devon
Extraspace Solutions were awarded the contract to design and build a new weather observation laboratory for The Met Office on the Shetland Islands through the GPS Framework. The contract included all associated site works including major demolition of the old facility, sub structures, drainage, service routes, paths, ramps, external walkways and a new car park. We were also contracted to install and complete new water mains and provide service cabling to weather monitoring stations some 500m away from the main site on hilltop locations.
Externally, the building was designed and finished to compliment the planning policy on the island; with timber cladding in Nordic colour schemes, kingspan render cladding panels and a timber truss roof with a Deccra tile finish. We installed powder coated window systems with aluminium powder coated entrance and exit lobbies which were attached to the main building. We also designed a bespoke window system for the client Dobson room to allow the effective operation of monitoring equipment to be able to operate in the right temperatures and also to visibly track the movement of the sun.
Internally, the building provided meeting rooms, office space, locker rooms, toilets, showers, canteen area, Dobson room and a main operational room. This project was finished fully with all internal decorations, suspended ceiling internal glazed partitions, electrical and mechanical installation including heating and cooling, IT, specialist BMS controls, floor coverings, sanitary ware and fitted kitchens.
This project was completed in 28 weeks.
Speak to us today
Request a call back or call us on 0207 228 5282 (UK) or 01 467 3100 (Ireland).