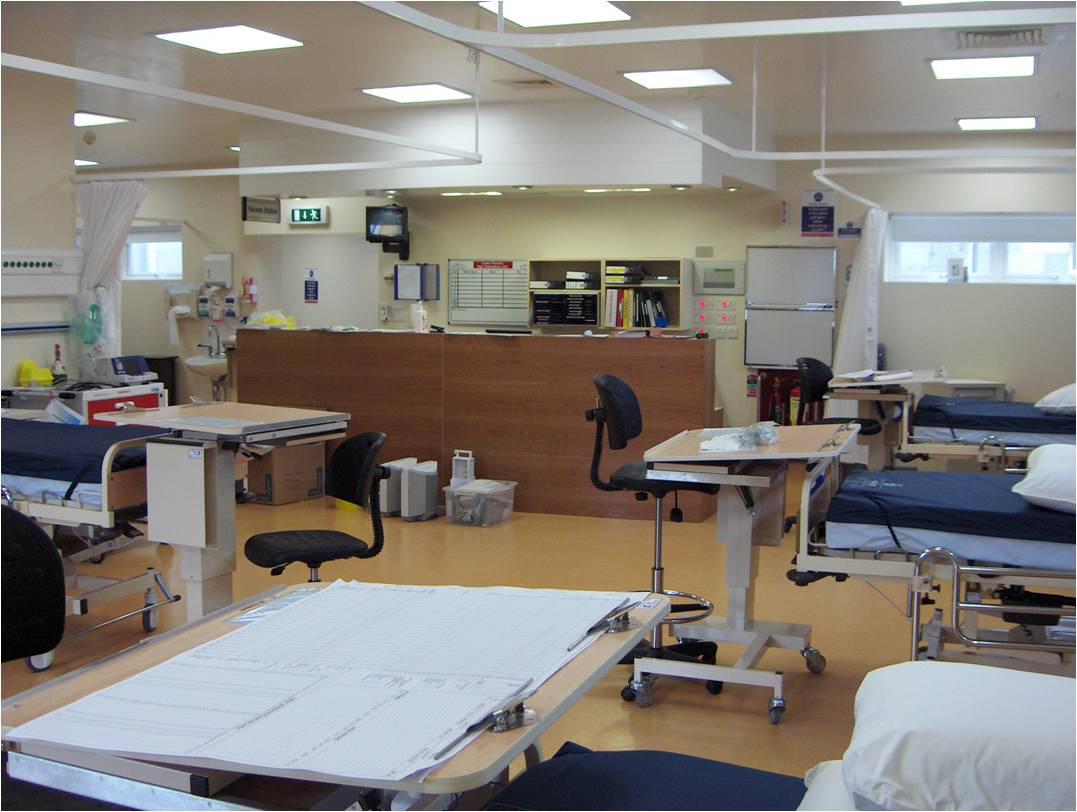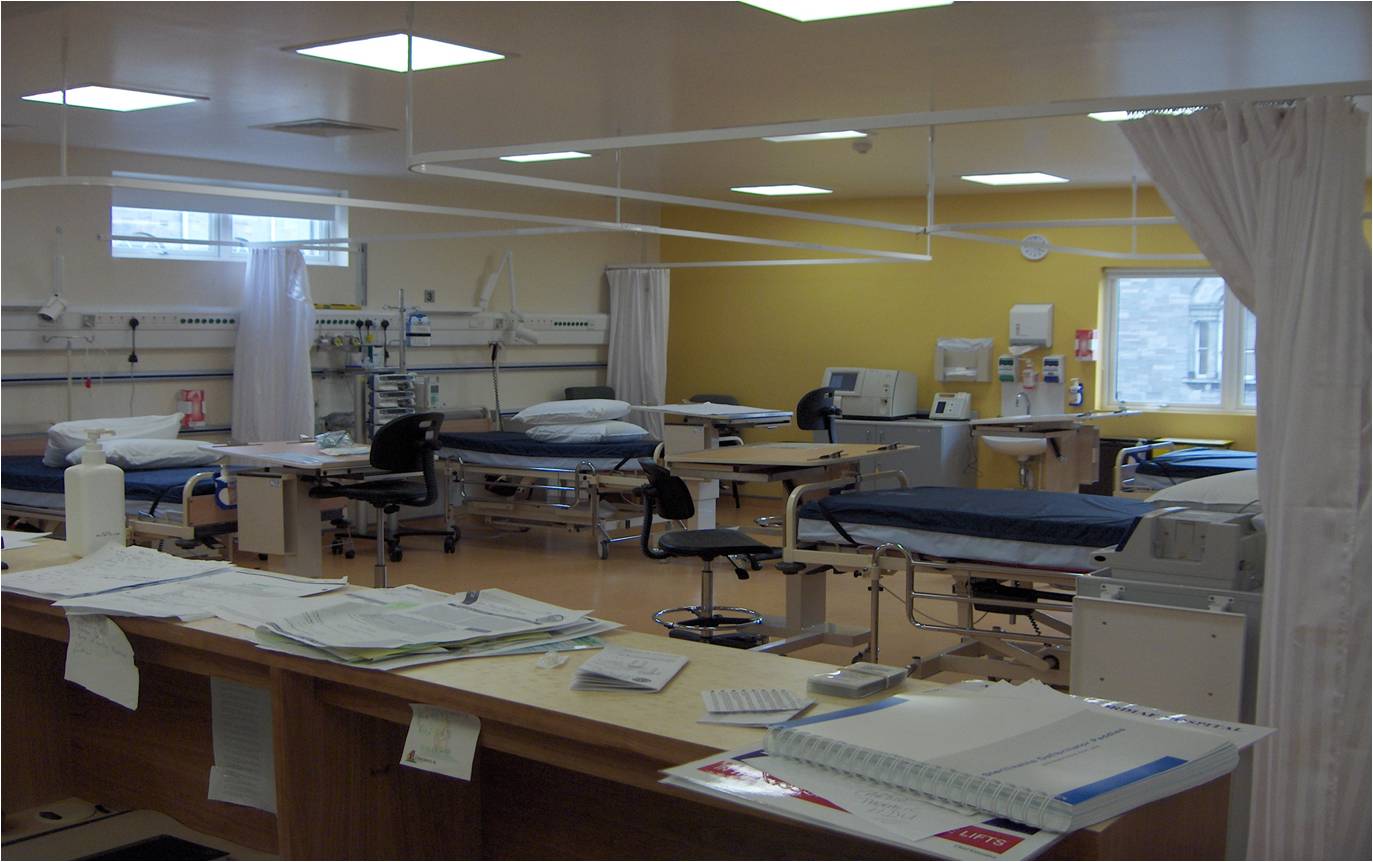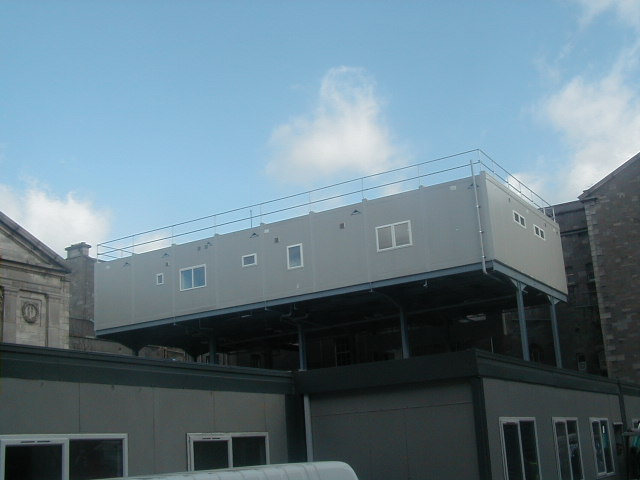 Mater Hospital Lung & High Dependency Unit, Mater Hospital, Dublin
Client: Mater Hospital / Department of Health
Value: Circa €1,100,000
The Mater Hospital in Dublin has Ireland's only Heart and Lung High Dependency Unit (HDU). The HDU required a new seven-bed ward with two-room isolation unit, nurse's station and wash room. The new building also needed to incorporate all facilities associated with a fully equipped modern operating theatre, including gas supply (oxygen, CO2 etc), and needed to be fitted out and wired to strict IEC 601 standards.
This challenging project involved a high degree of logistical planning and specific technical knowledge. The Extraspace Solutions team worked in conjunction with the hospital supply contractors to deliver the project on time and to budget, meeting all the hospital requirements.
The ward is positioned 20 metres above ground level on a steel sub frame, designed to link into the original Mater Hospital (close to operating theatres) while still allowing pedestrian access to the A&E department below.
Speak to us today
Request a call back or call us on 0207 228 5282 (UK) or 01 467 3100 (Ireland).