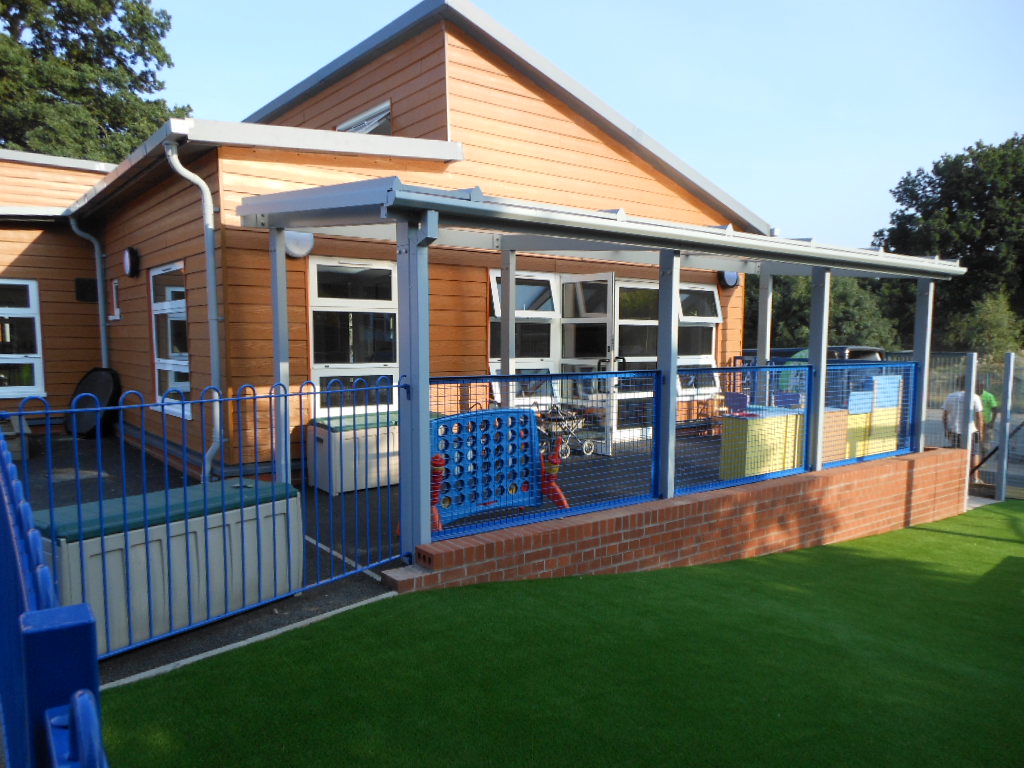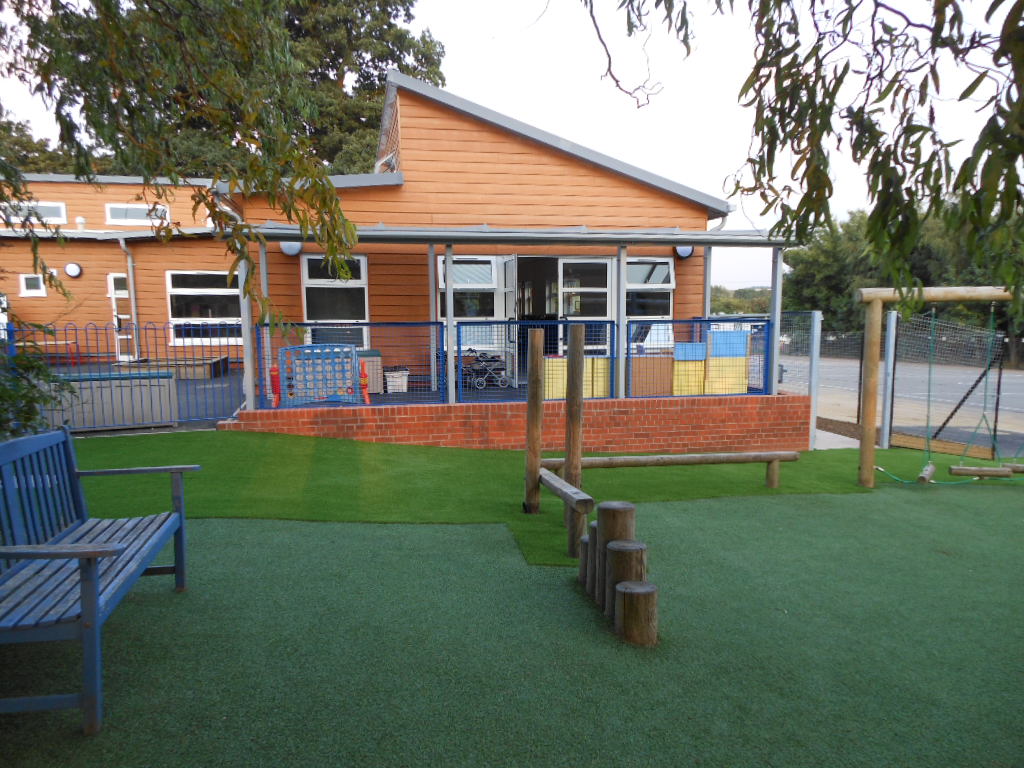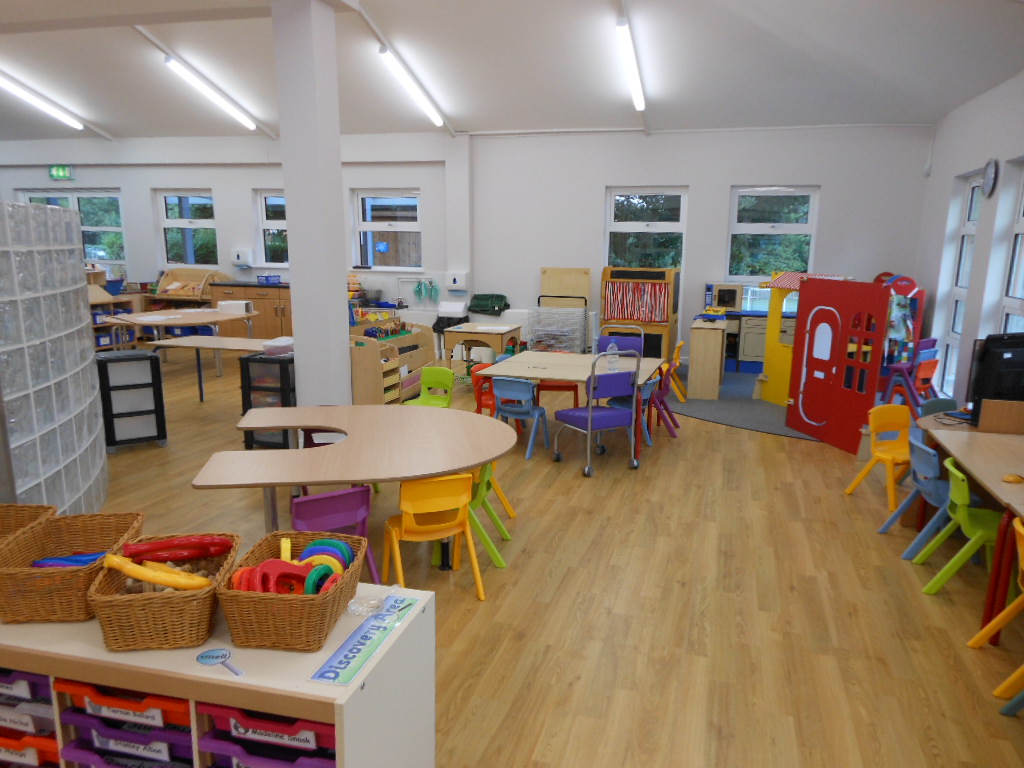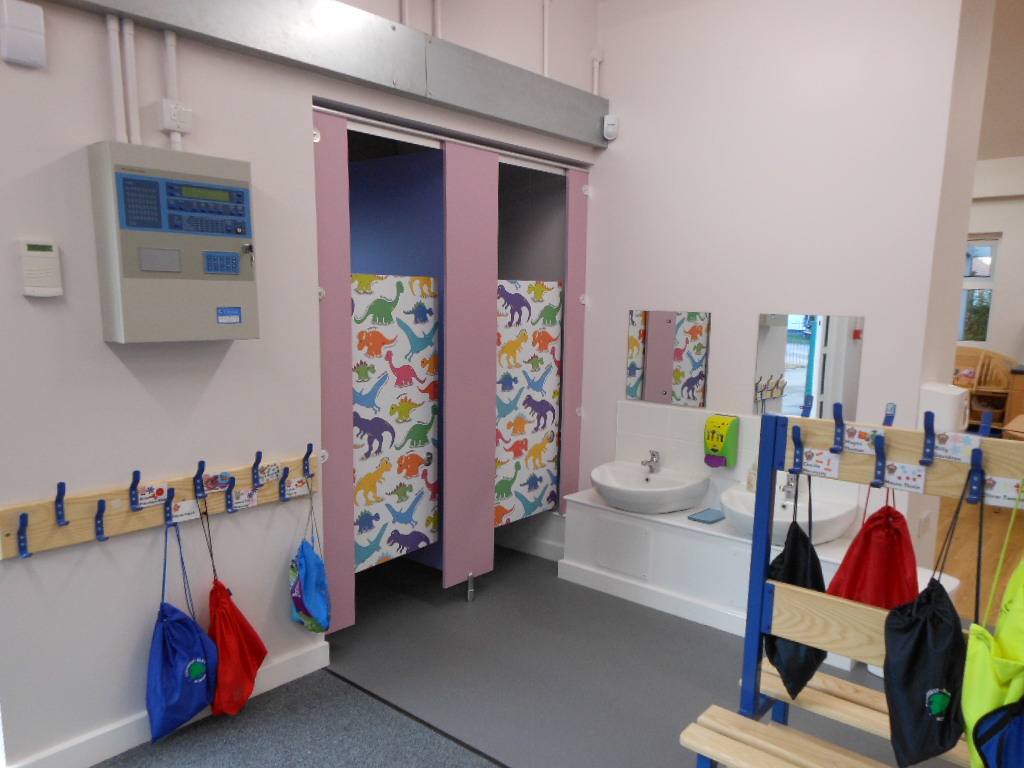 Lordship Farm Primary School, Hertfordshire, SG6 3UF
Client: Hertfordshire County Council
Extraspace Solutions were awarded the contract for the design and construction of a new modular building in Lordship Farm School, Letchworth, Hertfordshire.
The project included the manufacture, installation and fit out of a new stand-alone single-storey classroom building extension, consisting of 2No class bases, WC's, storage, reception area, segregated plant room and associated groundworks and landscaping.
As it was a requirement of the client brief to target energy levels and adopt the "lean, clean and green" approach, we have installed an energy efficient intelligent lighting system which is operated by absence control in addition to ambient lighting. In addition to the above we have also utilised the use of high level vertical windows to bring in natural daylight and ventilation to all areas, operated by Co2 sensors, rain sensors, a traffic light alert system for the teacher and a manual override, thus minimising the necessity for constant artificial lighting.
The building has been constructed in a very interesting shape which offers a very large open feel to the internal area. A short curved glass block wall, anchored to attractive stainless steel posts has also been built to separate the "reception" area from the main area whilst still allowing light to pass through and enable movement to be detected from one side to the other.
The two different height roofs have been built with two differing mono-pitch angles, hips and valleys and covered in a Trocal roofing system which emulates an older zinc or lead type roof. This aids the aesthetics of the building and "marries" it to the existing surrounding building which all predominantly have monopitch roofs.
Two canopies have been constructed external to the two teaching areas. One to the East and one to the West. A soft play level access surface has been laid under these canopies, allowing for all weather outdoor play, shade from the sun and shelter from the rain. Powder coated half height mesh barrier panels have been fitted between the canopy posts for safety and large doors open out onto these areas from the teaching areas within the new building.
We have also built a large underground soakage blanket in order to utilise the natural rainfall for the betterment of the local flora and alleviate the burden on an already oversubscribed storm drain system.
Speak to us today
Request a call back or call us on 0207 228 5282 (UK) or 01 467 3100 (Ireland).