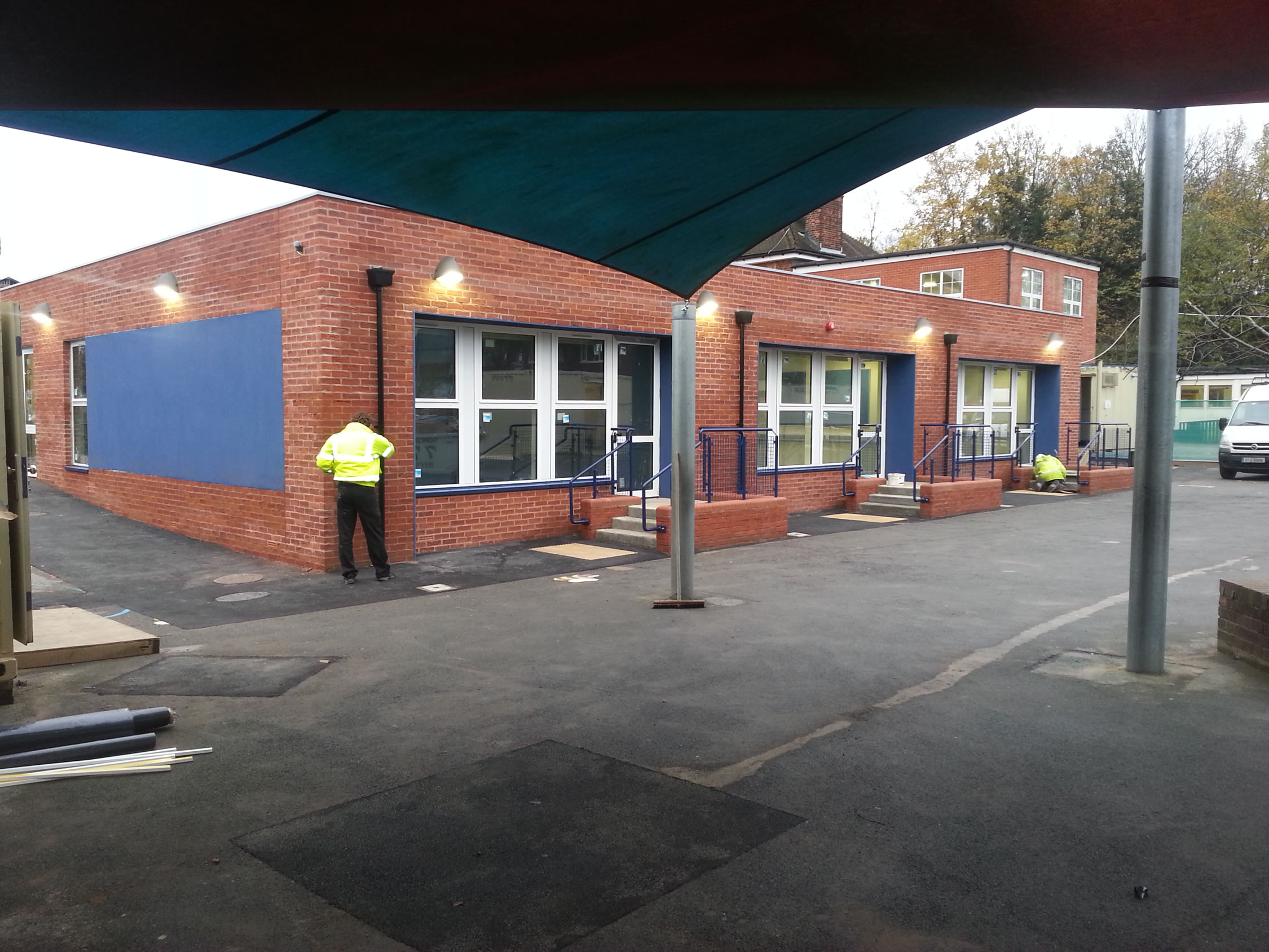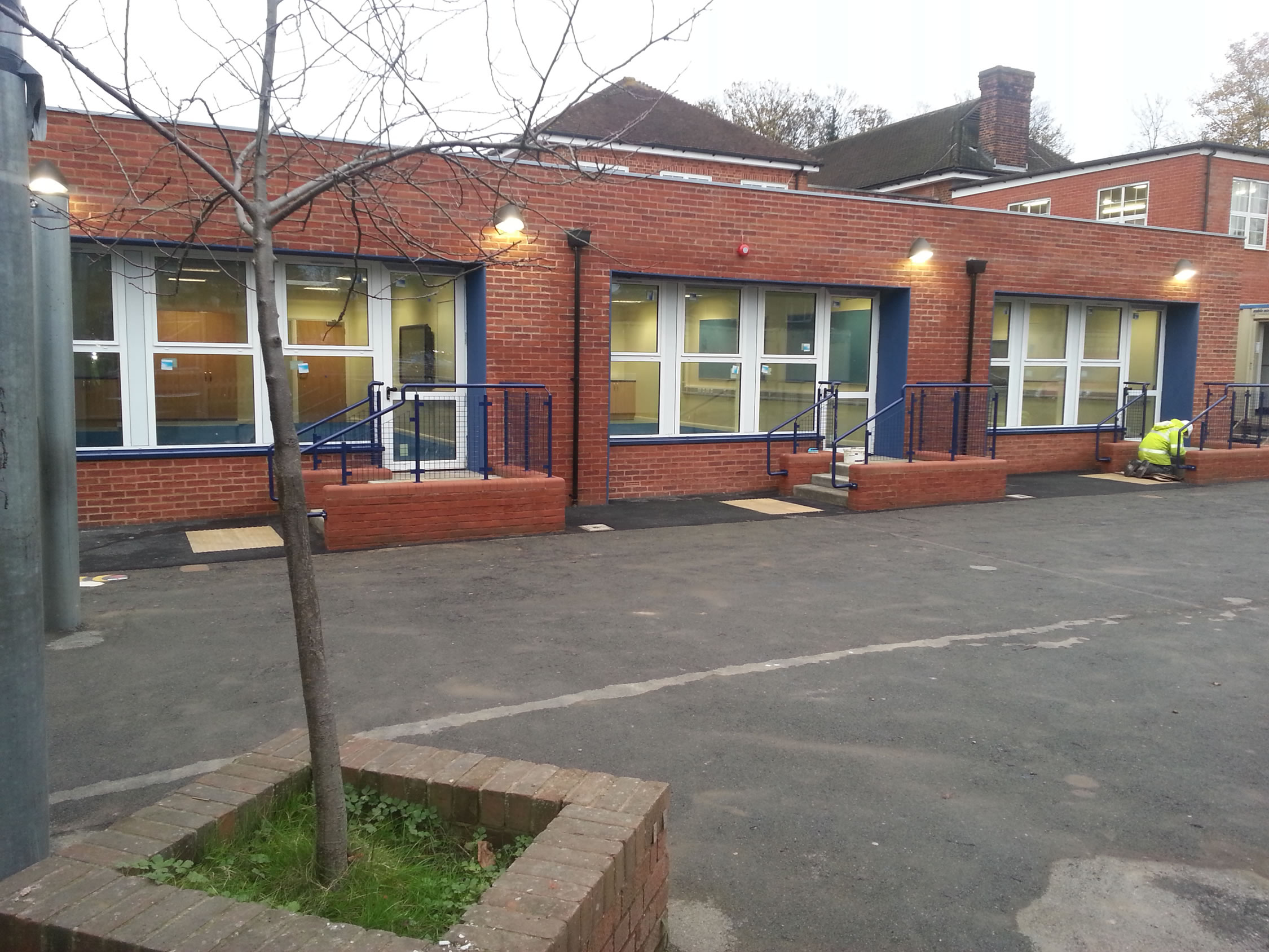 Harris Junior Academy, Carshalton, SM5 2NS
Client: London Borough of Sutton
Size: 180m2
This project included the provision of a classroom extension to the existing Harris Junior Academy. The building is a single storey steel-framed modular building, formed from the installation of 7no Modular units. The new extension comprises of 3no classrooms (59m2 each), stores, boiler cupboard, etc.
Extraspace Solutions installed PV panels to the roof of the new building to provide solar power thus minimizing the use of electricity from the national grid. We used high level electronically operated skylights to bring in more natural daylight and ventilation to the three class bases, which are operated by Co2 sensors with a traffic light alert system for the teacher and a manual override, thus minimizing the necessity for constant artificial lighting.
In addition to this, the lighting system has been designed with a motion and natural light sensor system allowing the lights to react to the natural light entering a specific area and adjusting each individual light accordingly. These also turn off when they are not in use to raise the overall energy efficiency of the building. We have installed mechanical opening sky lights to the general traffic areas to allow a fresh air flow when needed.
The building has been constructed in a traditional rectangular shape which offers a large open plan feel to the internal area. The main west facing wall has been constructed with over 80% glazing allowing a lot of natural light into the 3 class bases. A parapet wall has been built above the windows to create a very unique feel to the building and this adds to the aesthetics when viewed from the surrounding external areas.
The roof has been covered in a Trocal warm decked membrane roofing system which emulates an older zinc or lead type roof. This aids the aesthetics of the building and is a mono-pitch style finish which incorporates built up parapet perimeters similar to the existing building adjacent to the new build. This roofing system is also more eco-friendly than traditional zinc or lead.
Speak to us today
Request a call back or call us on 0207 228 5282 (UK) or 01 467 3100 (Ireland).