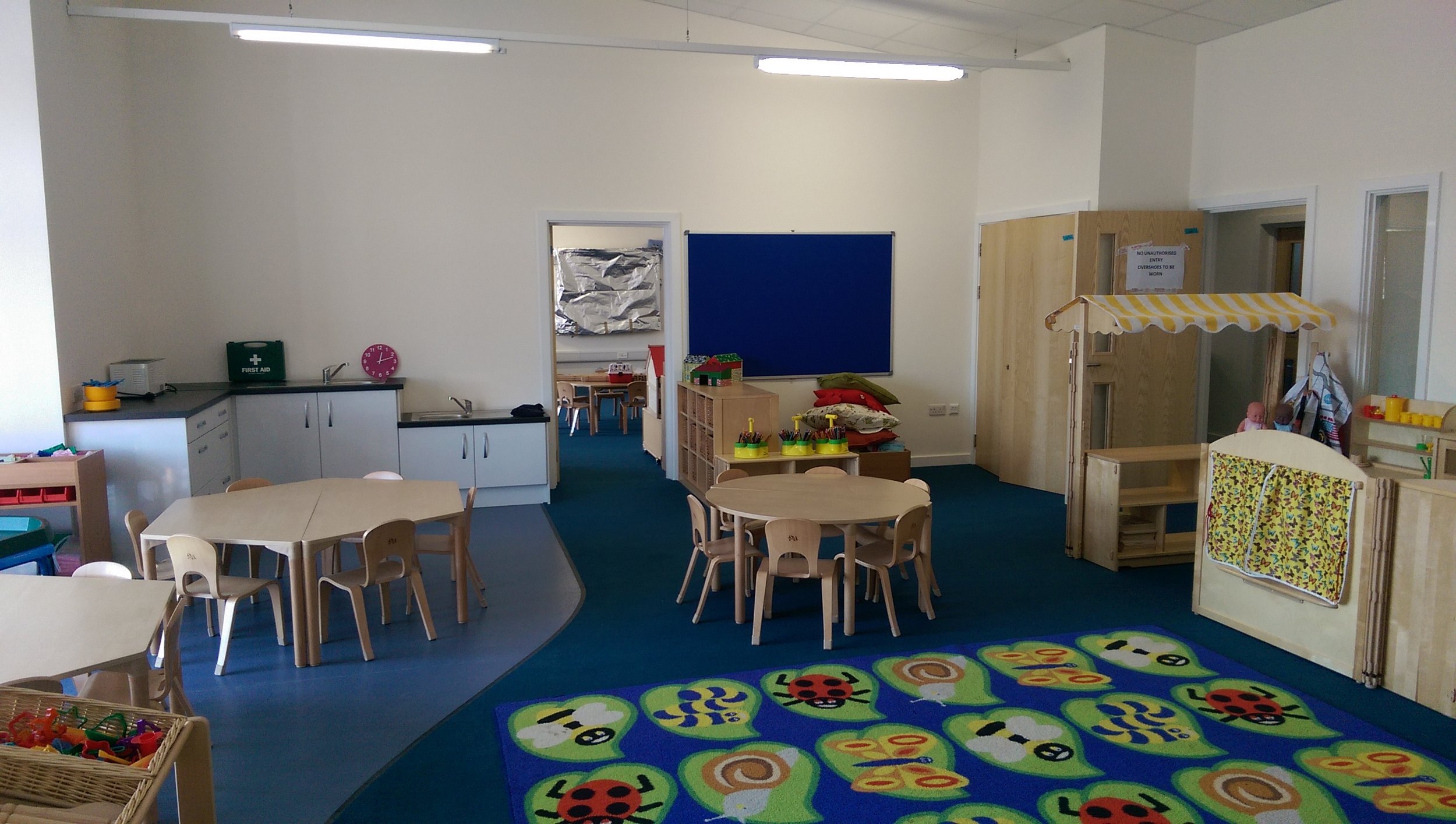 Avonwood Primary School, Harewood Avenue, Bournemouth, Dorset, BH7 6NS
Client: Avonbourne International Business and Enterprise Academy Trust
 
Extraspace Solutions were awarded the contract by Bennington Green, to design and build a new single storey Two Form Entry Primary School in Bournemouth, on behalf of Avonbourne International Business & Enterprise Academy Trust. Bennington Green designed the scheme to Stage D, and both Extraspace Solutions and Bennington Green value engineered the scheme, to allow it proceed to detailed design and construction.
The scope of the project at Avonwood Primary School included 15 classrooms and ancillary accommodation, associated civil works, including the provision of all new utility services, access footpaths, a new carpark and an extensive landscaping scheme. A newly formed man made pond, to assist with nature studies and a small orchard area, complete this truly innovative learning facility.
In addition to the school and its ancillary administration accommodation, a full suite of external facilities including a new Multi-Use Games Area (MUGA), tennis courts, netball courts and a 3G artificial grass football pitch were constructed for the school, to deliver excellent external sports facilities for the school and its pupils.
The school itself features a large spacious 10m high assembly hall, while the remainder of the building consists of a freestanding single storey with a shallow pitched roof. The proprietary external canopy to the front elevation, forms an impressive entrance and focal point for the school.
The double C- shaped layout of the building provides two protected courtyards / playgrounds to the front elevation, with the building itself providing enclosure and shelter. A large playground extends the length of the building to the rear, where the shape of the building itself defines and separates the areas from each other. Bi-fold doors open directly from some classrooms into the playground, to facilitate an "outdoor learning space", with play-shades providing a means of protection from all types of weather. A vibrant blue brise-soleil has been fitted externally along the rear elevation of the building, which also creates solar shading within the new classrooms.
Speak to us today
Request a call back or call us on 0207 228 5282 (UK) or 01 467 3100 (Ireland).